Campsite reopen since 2 June 2020. Due to the current situation, the shower and toilet block, and the children's club will not be open in 2020.
Children are king of the castle at Le Bois Tordu campsite
Between our playground, sports field and games room, your kids are going to love Le Bois Tordu
A lovely playground is available for your kids to climb up and down, run around, cross the monkey bridge, and a whole host of other wonderful experiences in our fine sand park.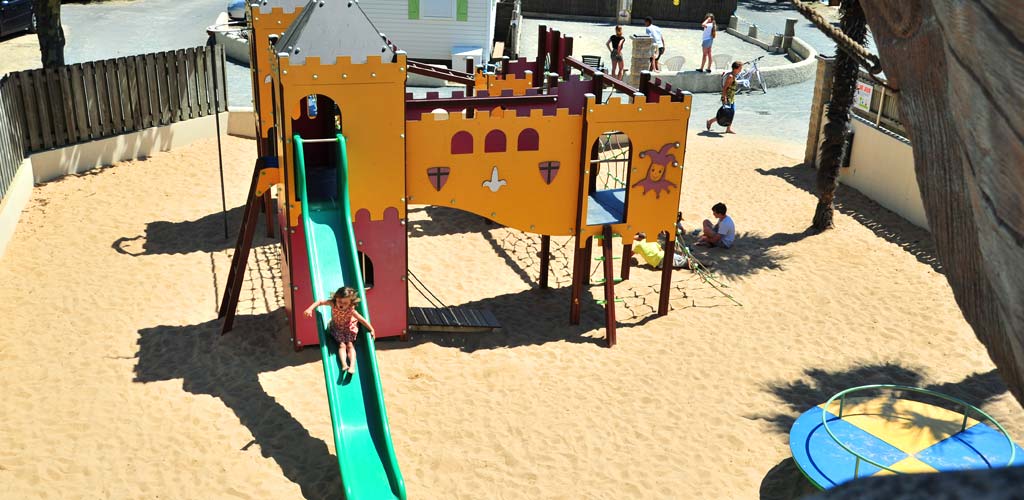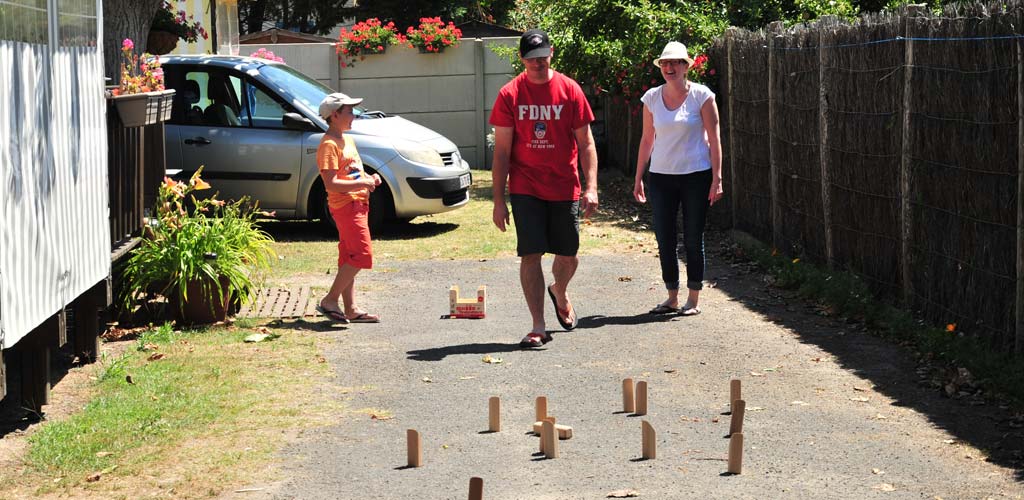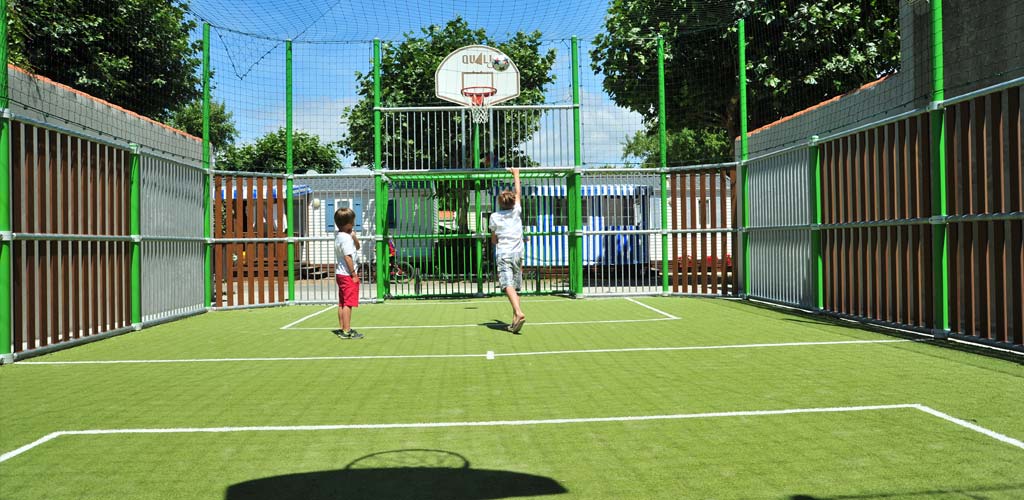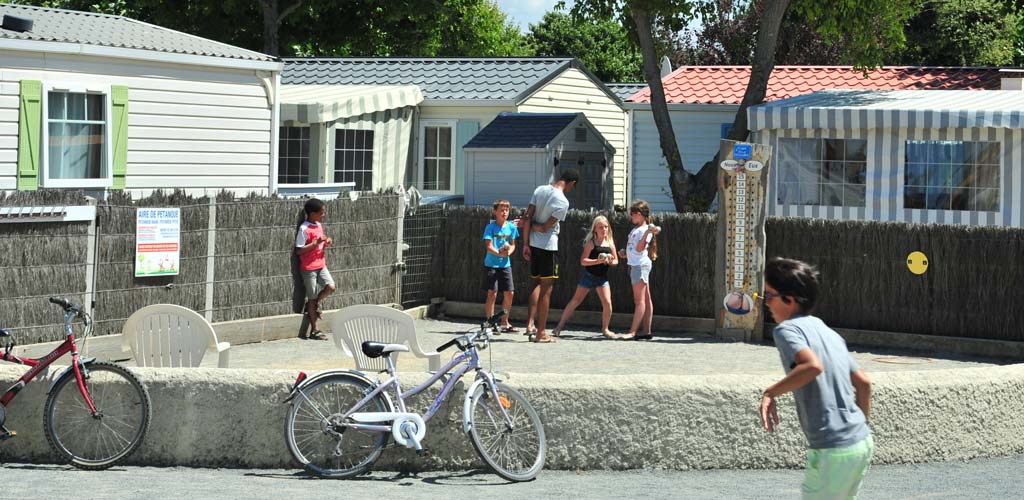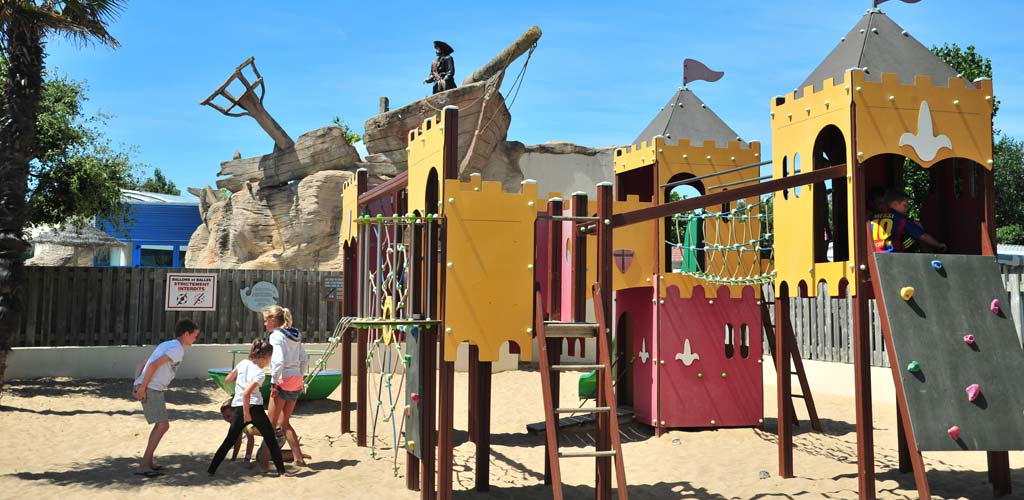 A brand new multi-sports covered with beautiful synthetic turf and surrounded with safety nets to prevent balls leaving the field, it's the perfect place for a game of footie, basketball or other team sports. It's also a great social space for our younger guests, allowing them to make new friends and making sure the time just flies by for them.
We also have an indoor games room providing free access to table football, table tennis and a pool table.